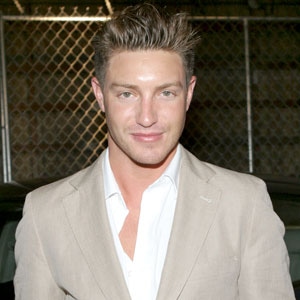 Marianna Day Massey/ZUMA Press
Talk about a Prison Break.
E! News confirms that actor Lane Garrison was released from jail today after spending more than two months behind bars following his arrest on suspicion of domestic violence.
The 31-year-old posted $50,000 bail in order to be set free.
Garrison was arrested April 22 after allegedly hitting his ex-girlfriend Ashley Mattingly in the face during an altercation in Beverly Hills, and has remained in custody since then because of a parole hold for his 2007 vehicular manslaughter conviction.
The actor pleaded not guilty to misdemeanor domestic violence last month; if convicted, Garrison could spend up to a year behind bars and pay a $2,000 fine, not to mention even more trouble if a judge determines that the charge was a violation of his parole terms.
His next court hearing is scheduled for July 11.