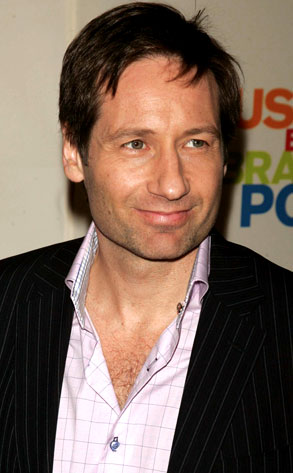 Jim Spellman/Getty Images
Here's hoping David Duchovny has found the proper help for what ails him.
The Californication star has checked out of the facility where he was undergoing treatment for a sex addiction, according to the actor's lawyer, Stanton "Larry" Stein.
"David is out of rehab and about to start a new movie," Stein said in a statement Monday. "He successfully completed his treatment."
Duchovny revealed Aug. 28 that he was voluntarily seeking help.
"I ask for respect and privacy for my wife and children as we deal with this situation as a family," he said at the time.
His wife of more than 11 years, Téa Leoni, opted out of a scheduled appearance at the Toronto International Film Festival less than a week later.