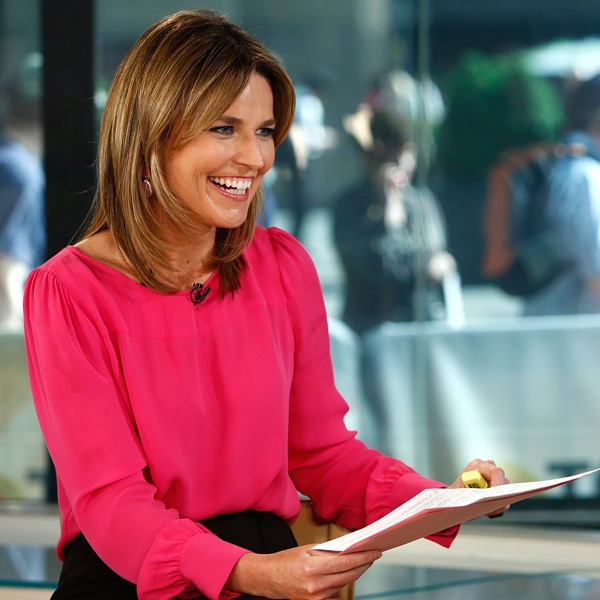 Peter Kramer/NBC/NBC NewsWire via Getty Images
The rumors were true.
After much speculation, it was announced this morning that Savannah Guthrie will succeed Ann Curry as cohost of the Today show, E! News has confirmed.
Not that it comes as too much of a surprise.
After all, Guthrie did just finish cohosting the show with Matt Lauer earlier this morning.
What's more, Guthrie, who is also NBC's chief legal analyst, is no stranger to Today, having cohosted the program's 9 a.m. hour with Natalie Morales and Al Roker prior to being moved to Curry's position.
"As soon as Savannah joined NBC News she was a standout," Today executive producer Jim Bell said in a statement. "I'm thrilled to welcome Savannah as our newest coanchor, and along with Matt, Al and Natalie, we've got the best morning team in the business."
Friday's announcement comes just one day after Curry tearfully shared with viewers her departure from the show.