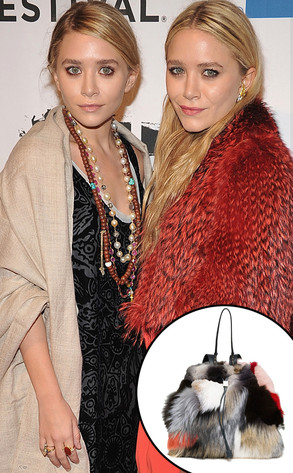 What Mary-Kate and Ashley Olsen (and Kim Kardashian, Kanye West and Reese Witherspoon to name a few) call fashion, PETA calls blasphemous.
The twin fashion designers received some flack from the People for Ethical Treatment of Animals after creating an almost $17,000—yeah, you read that right—backpack for their luxury fashion line The Row made of patches of animal fur.
And the animal-rights organization didn't exactly sugarcoat their feelings on the situation.