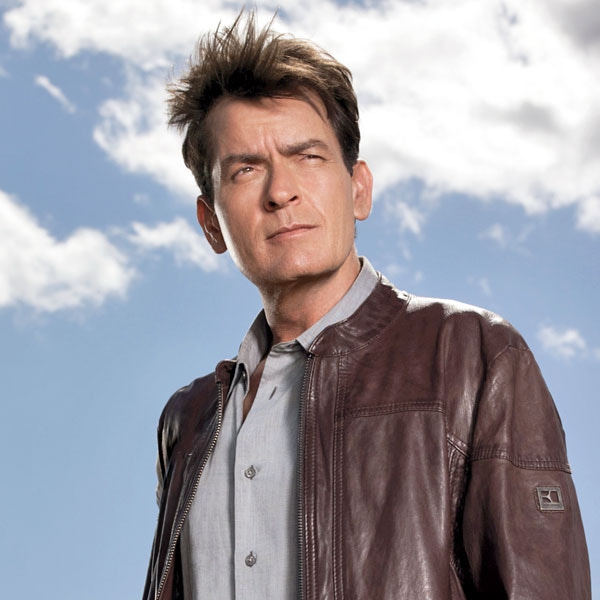 Frank Ockenfels / FX
There have been one or two countless stories about Charlie Sheen's antics, on and off the TV set. And when it was announced that he was returning to television in a new comedy for FX, most people prepared themselves for more stories from costars and executive producers.
So when we caught up with all of Sheen's Anger Management costars at last night's FX Summer Party, we just had to ask them what it was really like to work with TV's ultimate bad boy. And wouldn't you know it...
They all raved about him!
"We just got along and had a great time and instantly became friends," Selma Blair revealed to us. "All you've ever heard about Charlie for work is, really, when he's there, he's there. I've never heard anything but wonderful things. I could use a little drama in my life. I was like, 'Bring it, Charlie!' but nothing."
"I knew everything that had happened before, but when I met him, you just couldn't match the two up," Daniela Bobadilla, who plays Charlie's daughter on Anger Management, tells us. "He was so sweet. He admitted that he was nervous before any of us did. It was just really nice just to work with him, but he was a total professional. I was intimidated, but it was amazing."
Meanwhile, Sheen himself told reporters last night that even though he doesn't believe in therapy, he's happy to be "in the chair and not on the couch" while portraying his character of Charlie Goodson. "I based [my character] on a guy—who I cannot reveal, who helped me out a lot. It's an homage to him."
To hear about how Denise Richards and Charlie Sheen worked together, plus what happens when their kids invade the set, check out our full interviews with the cast of Anger Management!
Surprised at the great reviews Sheen is getting from his costars? Will you be tuning in when Anger Management premiers on FX tomorrow?