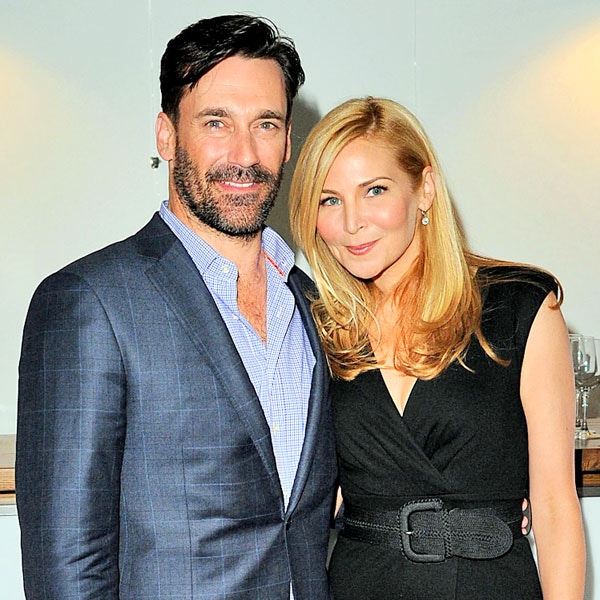 Eamonn McCormack/WireImage
It's a mad, mad, Mad Men-robbing world.
Jon Hamm learned that the hard way, as E! News has confirmed that the TV star and his actress girlfriend Jennifer Westfeldt were robbed during a recent stay in London.
So, what was taken? And are Scotland Yard's finest on the case?
Hamm's rep confirmed that the thievery took place, though noted, "I can't comment as it is an ongoing investigation."
It's unclear exactly when the robbery went down, but it occurred during the couple's recent trip to the U.K., where the stars—who have since returned back home to Los Angeles—were promoting Friends With Kids. So what exactly happened?
According to Life & Style, which was first to report the Fagin-esque crime, the power couple was having dinner in London, when Westfeldt's purse was snatched (whether from her directly or behind her back is unclear). The duo's hotel room key card was in her bag, and the underhanded albeit quite resourceful thief used it to subsequently break into their suite and continue the robbing spree.
It's uncertain exactly what was stolen or how much damage the criminal(s) did, as the investigation is ongoing.
Where's the Tower of London when you need it?
—Additional reporting by Sharareh Drury