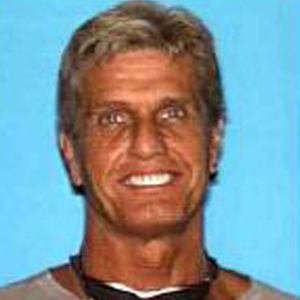 The Gavin Smith disappearance plot thickens.
Two weeks ago, homicide investigators and crime-lab analysts from the L.A. Sheriff's Department searched the home of John and Chandrika Creech in connection with the case of the Fox executive, whose family reported him missing early last month.
And now we know more about Smith's connection to the Creeches.
Sources tell E! News that Smith, who has been missing since May 1 and is married with three children, had been having an affair with Chandrika. 
"Chandrika and Gavin first met in 2008 in therapy," a source tells E! News. "They had a relationship and in 2008, when Mr. Creech found out about it, he told his wife to stop it." However, the source says Gavin and Chandrika started their relationship up again.
Sources said that Gavin's wife, Lisa, and her sons knew about Gavin's relationship with Chandrika, who, according to to public records, is listed as the owner of the Canoga Park home she shares with her husband.
A source adds, "Mr. Creech has never met Gavin Smith and has never seen Gavin Smith, but they did have an email exchange in 2008." 
Sheriff's authorities have been to the Creeches' house twice, where authorities have seized cell phones, computers and other files. They are still looking at evidence and there have been more than 20 search warrants issued in the case, one source says. 
Even though John and Chandrika are still technically married and live together, a source says the Creeches "are separated." The insider adds that John lives on the bottom floor of the house and Chandrika lives on the second floor with the children, while a grandparent also shares the home.
"In early 2011, John would see his girl[friend]s and go on dates and Chandrika would go on her dates," a source tells E! News. "The only rule they had is that they don't bring their dates back to the house. The arrangement was, 'You do whatever you want and I'll do whatever I want.'"
But John Creech has other troubles.
A decade ago, the Ohio native served 63 months in federal prison in southern Indiana for conspiracy to possess with the intent to distribute more than 100 grams of methamphetamine. He was released in 2003.
And just this morning, Creech was remanded into custody in a case stemming from an arrest in 2010, after which he was charged with one count of sale or transportation of a controlled substance. He faces up to 10 years in state prison if convicted.
Meanwhile, authorities still consider Gavin Smith's disappearance to be a missing persons case, despite the involvement of homicide detectives.
Smith's family has offered a $20,000 reward for information regarding his whereabouts. 
E! News obtained an image of a tweet posted April 14 by Gavin's son, Evan, a student at USC, which read, "Thoughts and prayers out to my amazing Mom and bros plz. My dad decided to leave the family last nite. Real family sticks together."
The tweet was ultimately deleted, and Evan later told E! News that his parents were "just going through normal stuff couples go through."