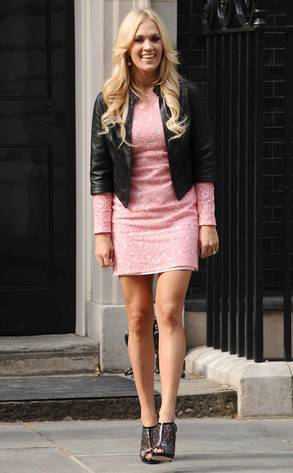 Ferdaus Shamim/Getty Images
This "Good Girl" is looking great!
Carrie Underwood was all smiles Wednesday as she dropped by 10 Downing Street in London. The 29-year-old country star paired a sweet pink dress with an edgy leather jacket and black heels.
She dropped by the Prime Minister's house (sadly, he wasn't home) and then headed across town to sign copies of Blown Away for some U.K. fans.
Across the pond and around the world, everyone can't help but love this all-American girl.