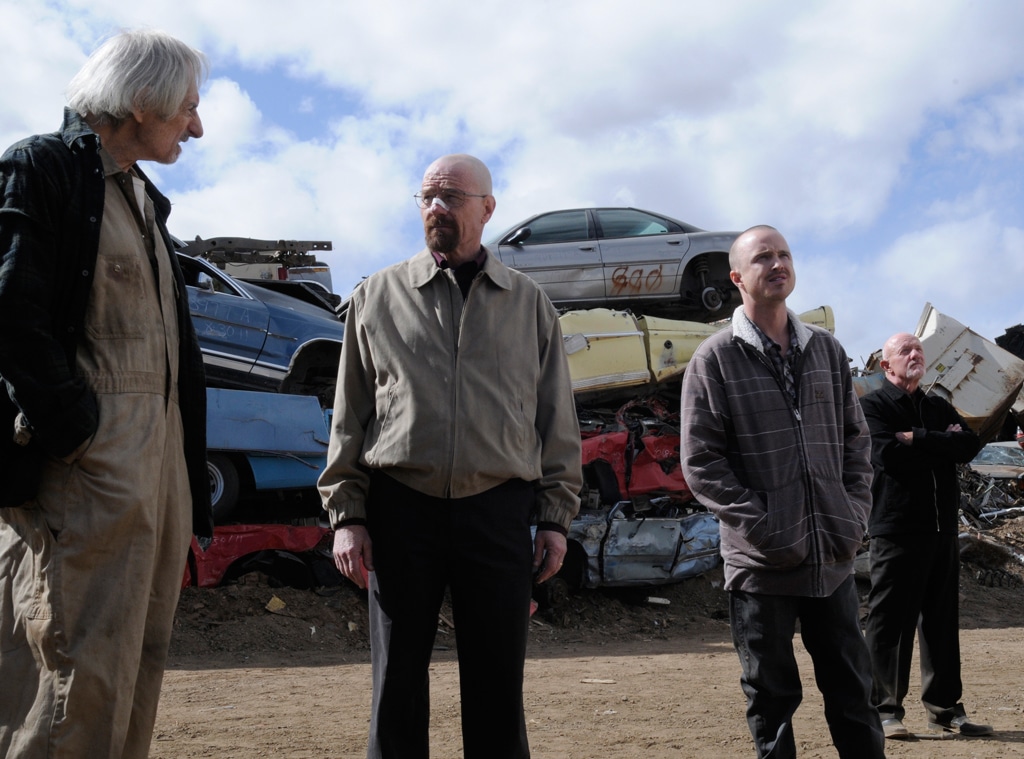 Ursula Coyote/AMC
Get excited, people! Breaking Bad's fifth season premiere is imminent and we have a whole heap of exclusive photos to get you excited.
Want to see what Walter White (Bryan Cranston) and Jesse Pinkman (Aaron Paul) are up to (no doubt getting into trouble) when the series returns on July 15? Take a look:
It's a showdown at the O.K. Corral junkyard! The former mild-mannered chemistry teacher is now the super-bad killer, Heisenberg, so what negotiations could be going down in these photos? And just who is getting a gun pointed their way? Speculate away, Breaking Bad fans!
Are you looking forward to the new season? Think Bryan Cranston is a shoo-in for an Emmy? Sound off in the comments!