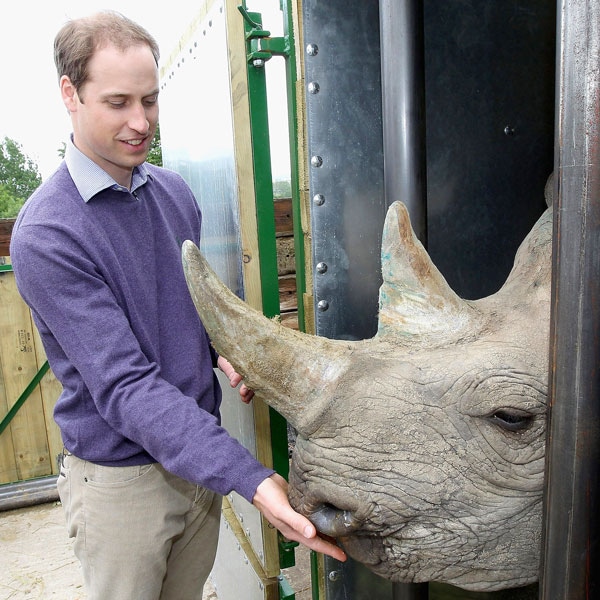 Chris Jackson/Getty Images
Prince William has taken on another role: first-rate conservationist.
On BBC Tuesday morning, the Duke of Cambridge expressed his support for the Aspinall Foundation, which hopes to stamp out rhino-horn smuggling and save the world's remaining rhinos from extinction.
According to the conservation charity's program, three rare black rhinos raised in captivity in Kent, England, will make the big move to the wild in Tanzania—though not alone. In a desperate attempt to stop the rampant killings for profit, the rhinos and their precious horns (worth $60,000 per kilo) will be guarded full-time by armed guards. 
The "senseless slaughter" of rhinos hit close to home for William after Max, a rhinoceros he met while assisting with the Lewa Wildlife Preserve conservation project in Kenya, was killed by poachers.
"Sadly, he ran into the wrong people, and he is now on someone's mantelpiece somewhere, probably," Prince William said.
A visibly angry Prince went on to call the highly organized criminals taking part in the wave of illegal rhino-horn poaching "extremely ignorant, selfish and utterly wrong."