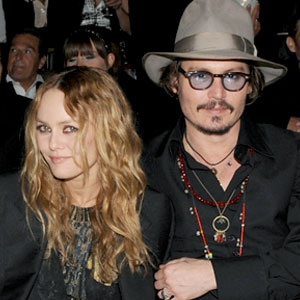 ANG/Fame Pictures
Johnny Depp and Vanessa Paradis are confirming it: They've split up.
After 14 years and two children together, the couple "have amicably separated," Depp's publicist told E! News Tuesday.
Rumors that the actor, 49, and Paradis, 39, had split began to surface in January 2012. At the time, Paradis adamantly denied their relationship was on the rocks.
"Yes it's false! Of course it's false," she told French television program Grand Journal. She added that it worried her how these rumors "can truly harm my family" and affect her and Depp's two kids, 11-year-old Lily and 9-year-old Jack.
In the statement released to E! News Tuesday, Depp's publicist asked for everyone to "please respect their privacy and, more importantly, the privacy of their children."
The split was first reported by Entertainment Tonight.