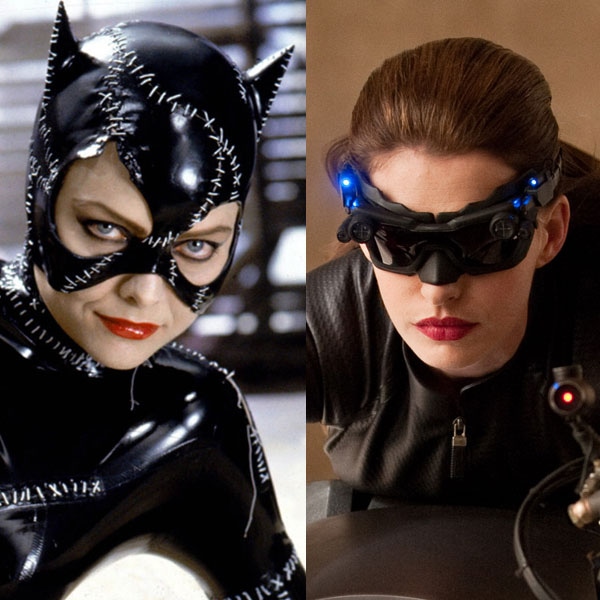 Warner Bros.
Move over, Anne Hathaway—Michelle Pfeiffer wants back in as the Catwoman.
Sure, it's been 20 years since Pfeiffer played the feline sexpot in Batman Returns, but...
Pfeiffer admits she's open to doing it again.
"Probably, if they asked me," Pfeiffer told us at the Los Angeles Film Festival premiere of her new film People Like Us when we asked if she's ever slip back into the catsuit. "It's unlikely that they're going to ask me."
If they do, hopefully they'll have a more comfortable costume to offer.
Remembering that her costume would become "vacuum-packed," Pfeiffer said, "It was probably really unhealthy and it would literally just start to squeeze my skin. I was only allowed to wear it for so many hours."
Pfeiffer has liked what she has seen so far of Hathaway in The Dark Knight Rises. "She looks fantastic," she said. "She looks great."