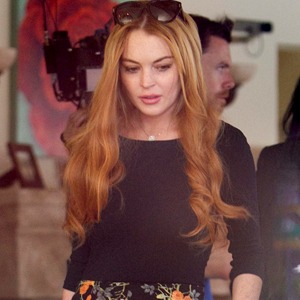 Deano /Splash News
Paramedics were called in to tend to Lindsay Lohan this morning after the actress was believed to be unconscious in her hotel room.
However, E! News has confirmed that while emergency services were called to the Liz & Dick star's hotel room at the Ritz-Carlton in Marina del Rey this morning, Lindsay's rep tells E! News the situation wasn't quite as dramatic as it sounds.
"Lindsay has been working a grueling schedule for the last couple of days," Lohan's rep Steve Honig told E! News. "Last night she worked from 7 p.m. to 8 a.m. She was exhausted and went back to her room to sleep. Producers were apparently concerned and called the fire department and paramedics found her sleeping but determined that she was fine, just extremely exhausted and slightly dehydrated.
"She is on her way home now to rest and will be back on set later today."
He added that no drugs or alcohol were involved in the incident.
The Marina del Rey sheriff's department, meanwhile, confirmed to E! News that paramedics responded to the hotel at 10:15 a.m. on the call of an unconscious person after the production crew tried and failed to rouse the actress and grew concerned.

After paramedics arrived on the scene, Lohan woke up and responded to questions about what had happened. She was determined to be fine by those on scene and was at no point transported to the hospital.
A source on the set, meanwhile, tells E! News that Lindsay left the set after wrapping up her scenes at around 8 a.m. She reportedly could return to work as soon as today, but everything is "totally up in the air" right now.
The source added that the production was shooting on location at the marina, and that Lindsay was staying in a suite on the Ritz-Carlton's upper floor.
A member of the production staff dispatched to Lindsay's room this morning was "pounding" on her hotel suite door for several minutes, and after failing to receive any response from inside, they grew concerned, thus leading to the call to paramedics.
—Reporting by Ken Baker
(Originally published on June 15, 2012 at 11:59 a.m. PT)