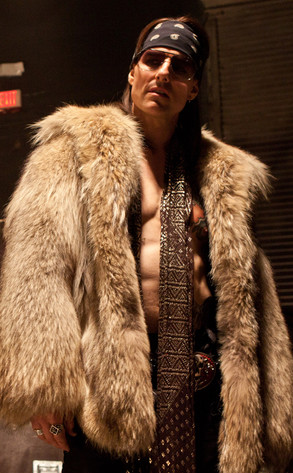 David James/Warner Bros. Pictures
Review in a Hurry: Thanks to 1980s mashups and plenty of star wattage, Guitar Hero: The Movie is here! Anyone who's ever strapped on a plastic guitar to channel their inner Journey knows the songs means zip without at least one dude that plugs in and takes the stage to rock.
That dude is Tom Cruise who sings and swaggers like never before. The supporting cast, including Catherine Zeta-Jones and Alec Baldwin, earns five-star ratings for their renditions of the biggest big hair songs ever made.