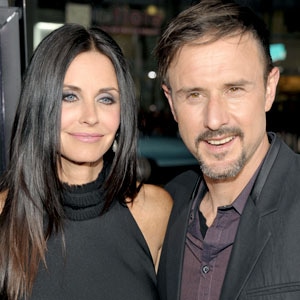 John Shearer/WireImage
Both parties have spoken.
As E! News reported yesterday, David Arquette filed for divorce from Courteney Cox last Friday. We can now also confirm his soon-to-be ex-wife has filed her response.
So is this going to be an amicable split?
It sure looks that way.
Both parties listed the same reasons for splitting up (irreconcilable differences, of course) and also the same custody arrangement, which seeks joint legal and physical custody of their 8-year-old daughter Coco.
Sounds simple enough, right?
Courteney is also requesting to have Arquette dropped from her name, and like David, the Cougar Town star will be representing herself without a lawyer. At least they won't have to worry about legal fees.
This could be the smoothest Hollywood divorce in history!