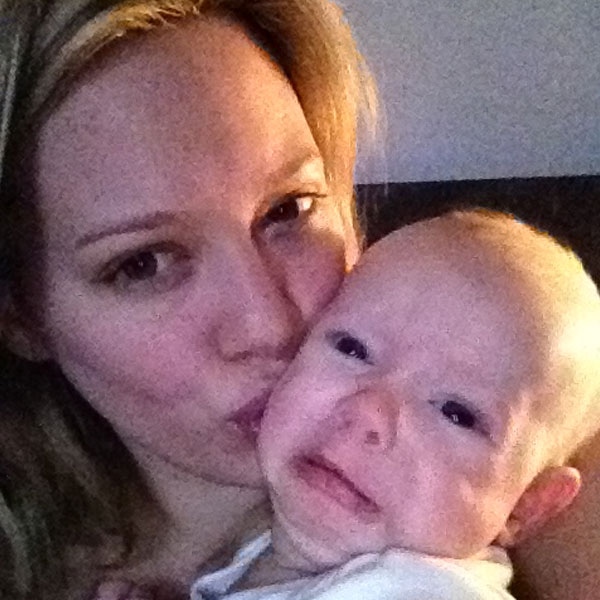 twitter.com
We know Luca isn't enjoying himself (and it surely can't be because of mama Hilary Duff's kisses), but we can't help but smile at that adorable pout!
The actress tweeted this too-cute-for-words photo of her and her precious baby boy, and although we don't know why Luca is unhappy, Duff's father seems to have an idea.
"I sent my dad this pic and he said 'luca told me to tell u, u made his oatmeal lumpy' lol he is cute when he's mad!" Hilary tweeted.
Oh, the classic case of lumpy oatmeal—we totally understand.
Either way (and sorry if this is mean of us to say), Luca's sad face makes us giggle, but before you start gasping and shaking your head at us, we'd still prefer to see a photo of him like this over a frown any day.