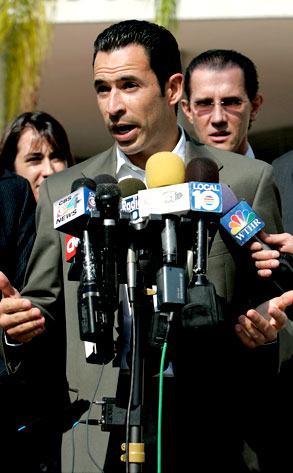 AP Photo/David Adame
A chained-up, choked-up Hélio Castroneves could barely two-step into federal court today.
After surrendering to federal authorities, the 33-year-old former Indy 500 champ and Dancing With the Stars winner was escorted by U.S. marshals into the Miami courtroom in handcuffs and leg irons.
Visibly shaken, Castroneves pleaded not guilty to one count of conspiracy and six counts of tax evasion. He was allowed to go free after posting $10 million bail and surrendering his passport, and plans on racing in Atlanta over the weekend.
"It's been a long day. It's been an emotional day, obviously," he told reporters. "I am not guilty."