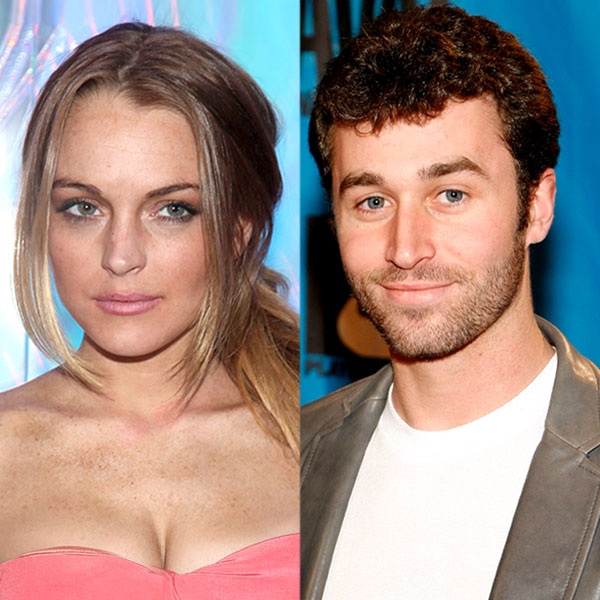 Astrid Stawiarz, Ethan Miller/Getty Images
Lindsay Lohan may not have ended up playing a porn star, but she's about to play opposite one.
E! News has confirmed that the comebacking actress, currently busying herself as screen icon Elizabeth Taylor in Liz & Dick, has already been cast in her next role, and her leading man is quite a doozy: porn star James Deen.
No, LiLo isn't making a play for the adult arts. So just what is this movie all about?
The film is The Canyons, a contemporary thriller that documents "five twentysomethings' quest for power, love, sex and success in 2012 Hollywood" and is written by American Psycho's Bret Easton Ellis.
It was Ellis himself who first broke news of Lindsay's casting on Twitter.
"James Deen and Lindsay Lohan have been cast in The Canyons," he wrote in the first of a series of tweets retweeted by Lindsay. "And I am beyond thrilled that James Deen and Lindsay Lohan will be playing the parts of Christian and Tara in The Canyons by BEE."
"Could not have dreamed of a better cast. Lindsay nailed it."
However, a source tells E! News that while Lindsay is on board the project, it's not exactly a done deal.
"Lindsay got the role, she has been cast, and now they're just working out the details with the lawyers and writers to finalize the deal. She has not signed yet."
So, how does Lindsay feel about working with a porn star?
"The appeal of this role for Lindsay is getting to work with Paul Schrader," the source said of the writer-director whose credits include writing Taxi Driver and Raging Bull. "He's an amazing filmmaker and it's an amazing role for her. She couldn't be happier. Although if she'd had a problem with James Deen, she wouldn't have pursued the role."
Shooting on the film takes place in Los Angeles between July 9 and 31.