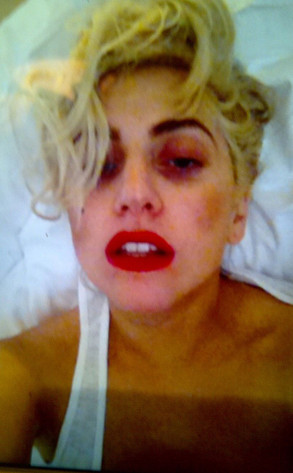 Twitter
Even a head injury ain't gonna be a drag for this queen.
Lady Gaga took to Twitter last night to assure her Little Monsters that she's doing all right after getting seriously clocked in the noodle onstage with a pole and suffering a concussion.
And she's willing to offer up photographic proof, vanity be damned.