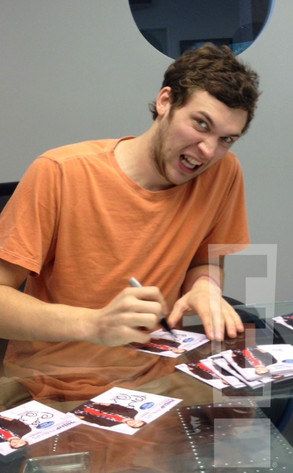 E! Entertainment
No wonder Phillip Phillips is making a face. He just had surgery and he's already back on the job!
The good news, of course, is that the latest American Idol winner is back on his feet, or at least feeling spry enough to sign autographs, after undergoing kidney surgery in Los Angeles.
"I'm out of the hospital and back to work!" Phillips exclusively tells E! News. "Looking forward to the future."
So, what's next?