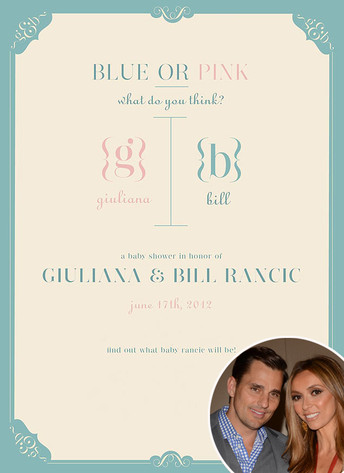 Giulio Marcocchi/Sipa USA
The sex of Giuliana and Bill Rancic's baby has been revealed!
The E! News host and her husband of nearly five years hosted family and friends at a baby shower in Los Angeles this afternoon—and while the guests enjoyed yummy treats and good times were had by all, the main event was the moment when the over-the-moon couple told everyone whether they are expecting a boy or a girl at summer's end.
So, blue or pink, what do you think?!