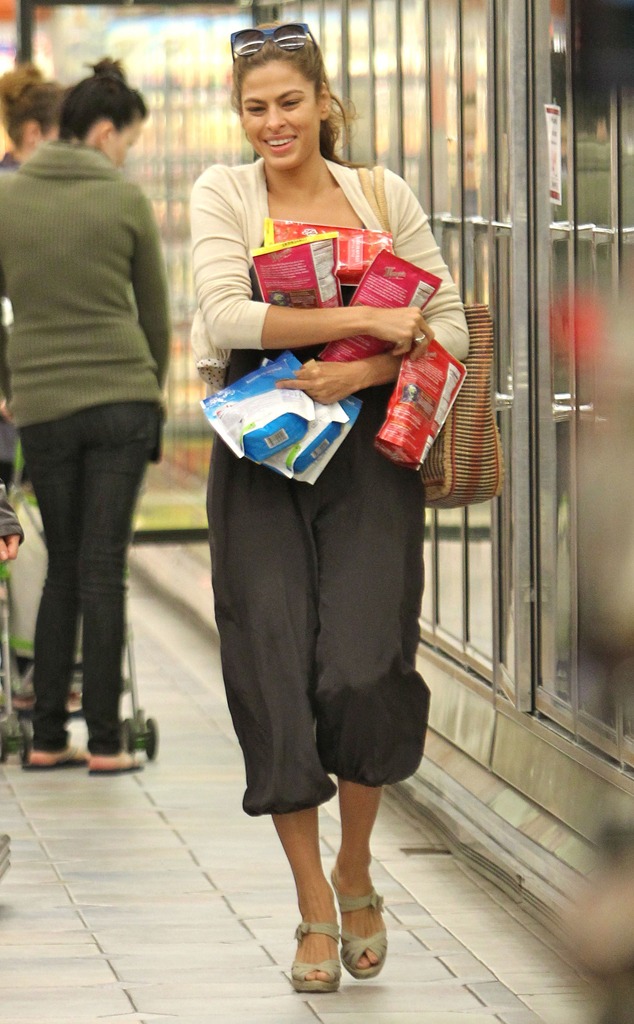 WENN
Ryan Gosling is one lucky guy!
Eva Mendes hit up the grocery store in L.A. Sunday, completely barefaced, and the 38-year-old actress looked absolutely flawless.
Appearing chic yet relaxed in a charcoal romper, cream cardigan and wedge heels, Mendes filled her shopping cart with bananas, bottled water, pink flowers and miscellaneous items.
And although Mendes and Gosling have been mum about their relationship, there's no doubt in our mind this sizzling couple continues to heat up. Last week, the Notebook star took Mendes to his mom's college graduation in Ontario.
Mendes has already met mom, and she looks this good without makeup?! Put a ring on it, Gosling!