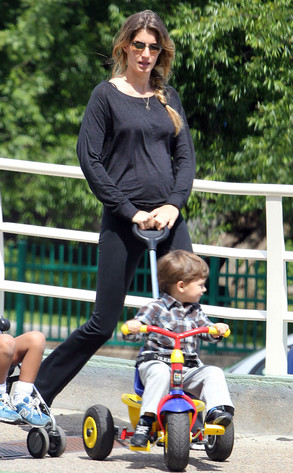 Jeff Steinberg, PacificCoastNews.com
Gisele Bündchen has always been known for her curves—but lately, there's been one bump in particular that's caught the attention of the celebrity-watching world.
Though at least one anonymous source has come forward claiming to know all about the state of the supermodel's womb, reps for the 31-year-old and her footballer hubby Tom Brady have yet to comment on the rampant reports that she's pregnant with baby No. 2.
But that hasn't stopped her from going about her paparazzi-hounded life as usual. So while the couple isn't talking, the latest pictures of the mama-on-the-go certainly seem to speak volumes...