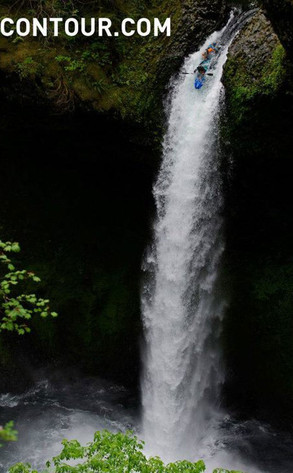 fb.com
Even professional pranksters get their butts kicked sometimes.
Last week, Jackass star Bam Margera was hospitalized in Oregon after his kayak plunged over a 100-foot cliff. Contour, a hands-free HD camera, posted a picture of the cliff that banged up Bam on their Facebook page Friday.
And based on the shot of the 32-year-old daredevil and professional kayaker Steve Fisher "dropping a massive waterfall in a a tandem kayek," as the caption says, it makes total sense why Bam sustained some injuries from the fall.