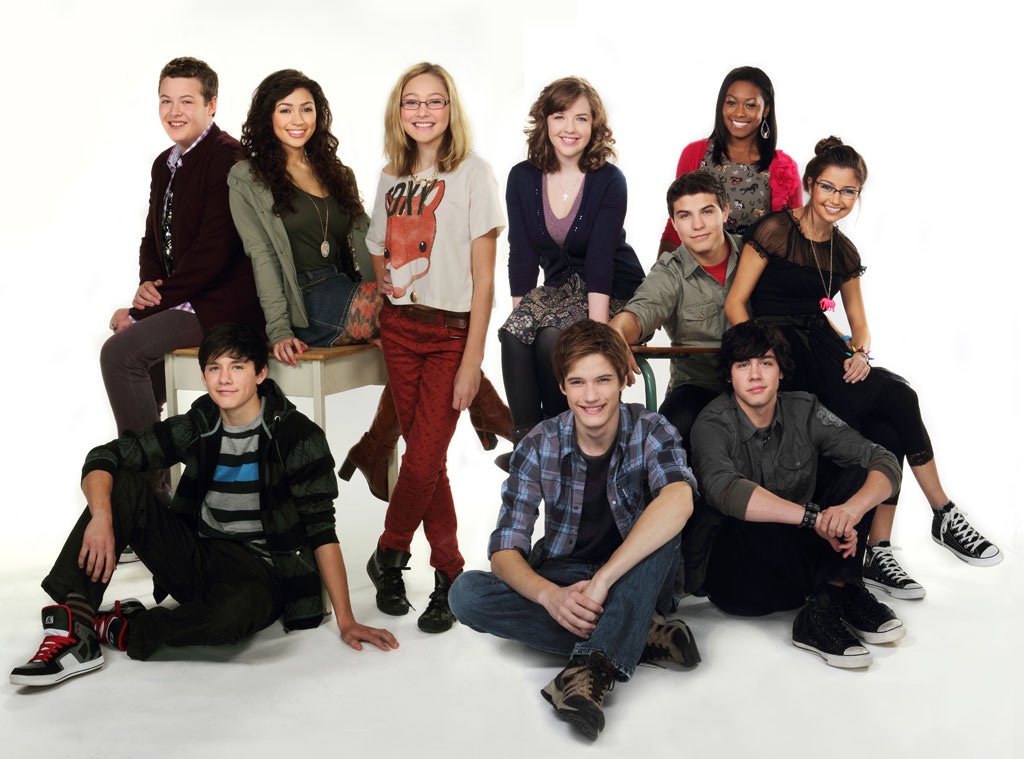 Stephen Scott/Epitome Pictures, Inc
"Welcome to Degrassi High, where drama is always brewing." Tell us something we don't know, mister announcer!
The countdown to the premiere of season 12 is so on, Degrassi fans, and the new episodes look to be chock-full of relationship drama, egos, fights, hookups and more!
Lucky for you Degrassi addicts, we've got your very first look at season 12, which may or may not include the reunion of a fan-favorite couple! Go on and watch it, you know you want to!
In the first two episodes of the season, "Say It Right," Parts One and Two, Drew (Luke Bilyk) relies on some liquid courage to finally end things with fresh-outta-rehab Katie (Chloe Rose) so he can reunite with his ex Bianca (Alicia Josipovic). While Drew and Bianca eventually  end up together, they're going to have to face the wrath of a super-bitter Katie. Hell hath no fury like the senior class president/recovering pill-popper scorned!
And another fan favorite couple could possibly be getting back together!  Could season 12 see the return of EClare? Yes, Clare (Aislinn Paul) wants to be with Eli (Munro Chambers), but worries that he doesn't feel the same way (could the new student looking to steal his spotlight in the drama club have anything to do with it?). 
Not enough Degrassi goodness for you? The season 12 premiere also marks the introduction of a dozen (yes, a dozen!) hockey-playin' hotties as a junior pro team comes to the school and they like to play hard...on and off the ice. Yikes!
Degrassi season 12 premieres Monday, July 16 on TeenNick.