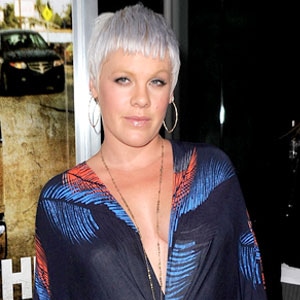 Jordan Strauss/Wireimage
It looks like Pink had to say her goodbyes to an organ today.
After being hospitalized for the past couple days from what the new mom said was the stomach flu (and having to miss out on President Barack Obama's fundraiser), E! News confirms that the 32-year-old had her gallbladder removed.
Is she OK?!
The singer's rep tells us, "Pink had her gallbladder removed and is out of the hospital recovering nicely."
And she didn't seem too sad to see it go.
"oh and p.s..... F YOU gall bladder! SAYONARA!!!!!!!!!!!!" Pink tweeted.
Those are some strong words, but we're guessing if we had to spend multiple nights in a hospital bed, we'd feel the same way.