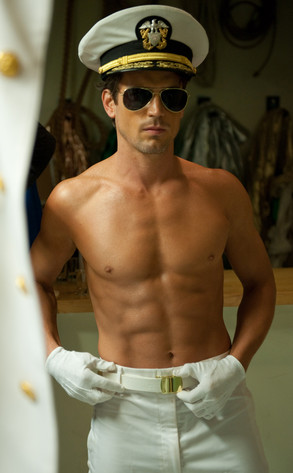 Warner Bros. Entertainment
Hallelujah! It's raining a shirtless Matt Bomer!
Well technically it's raining the men of Magic Mike—that'd be Channing Tatum, Joe Manganiello, Matthew McConaughey, Matt Bomer, Alex Pettyfer and Adam Rodriguez—in a whole slew of sexy new shirtless stills, and finally our fave blue-eyed boy is getting the love he deserves.
Check out the abtastic shots and get ready to swoon in six-pack heaven—we've picked out a few of our fave photos to satisfy your appetites: