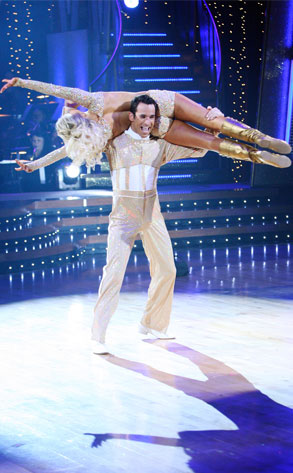 ABC/CAROL KAELSON
Has someone been waltzing away with the government's money?
Hélio Castroneves, the former Indy 500 racing champ who won the fifth season of ABC's Dancing With the Stars, is in a heap of trouble today after the feds obtained an indictment against him for failing to pay millions in taxes from 1999 to 2004.
The Brazilian-born Castroneves, 33, along with his sister, Katiucia, 35, and his Ohio-based lawyer, Alan Miller, 71, face conspiracy and tax-evasion charges for hatching a tax-dodging scheme using an offshore shell corporation based in Panama to hide upwards of $5.5 million from the Internal Revenue Service. (View the indictment.)
And with the current financial crisis, you had to figure the feds were going to come calling.