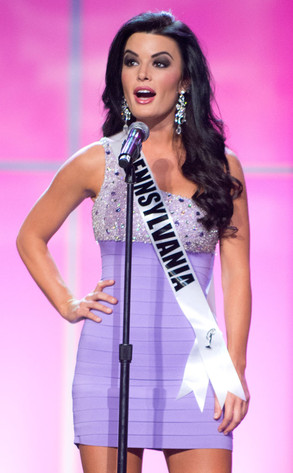 Greg Harbaugh/Miss Universe Organization
Shocker: Donald Trump has more beauty pageant controversy on his hands.

Sheena Monnin, the reigning Miss Pennsylvania USA, resigned from her post this week, publicly calling the Miss Universe Organization's winner-selection process "fraudulent, lacking in morals, inconsistent and in many ways trashy." She then wrote on Facebook that a fellow contestant saw a list revealing the top five Miss USA finalists before the show took place.
But this isn't the way the Miss Universe Organization views her resignation...