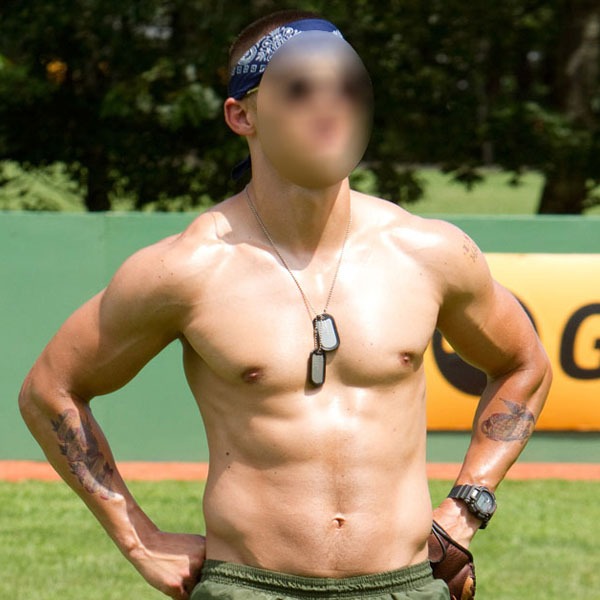 Tracy Bennett/Columbia Pictures
As if there wasn't enough man candy on display in Magic Mike, along comes another muscled hottie for us to swoon over.
Said stud is not only on full shirtless display in a movie hitting theaters right about now, but he also shows off his bare backside in the flick.
Who are we drooling over? Read on to find out, plus get the inside scoop straight from the actor's mouth on how he pumped up and dropped his drawers…
Tracy Bennett/Columbia Pictures
Hello, Milo Ventimiglia!
The 34-year-old former Heroes star has always been quite the looker, but get a load of his new bulked-up bod in Adam Sandler's latest comedy That's My Boy.
"All I did was lift weights, like good, old-fashioned Mickey Hargitay bodybuilding," Ventimiglia says, referring to the late legendary Mr. Universe of 1955 (and father of Law & Order: SVU's Mariska Hargitay). "Then I slept a lot and I ate a lot."
He also got quite confident, too.
Ventimiglia, who plays a Marine in the movie, apparently had no problem showing off his bare buttocks on camera—or off.
"I got crazy in shape for it," he said. "I used to walk around naked on set to practice, which no one really appreciated."
If only we were there—we would have so appreciated it!