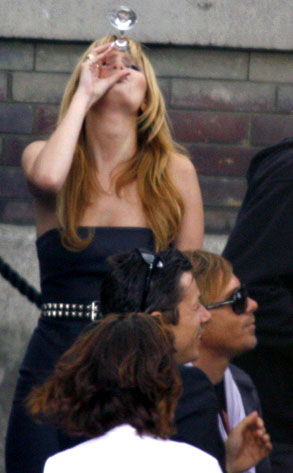 Flynetonline.com
Mischa Barton regrets last December's DUI. Really, she does.
"That was a low point for me," she says in the August issue of Nylon, on newsstands now. "I was disappointed because it associated me with a group of girls that I would rather not be associated with."
But darned if the actress, now living in Paris, is not gonna suck every last drop of bubbly out of her glass at the Hugo Boss fashion show in Berlin on Thursday.
Cheers to bad timing.