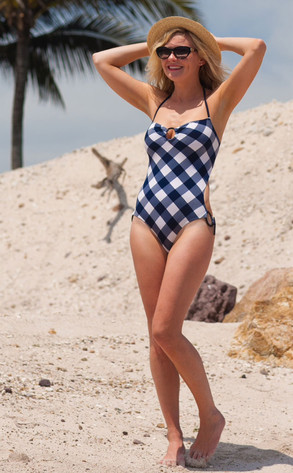 Gabriel Baragan/St. Regis Punta Mita Resort
With friends like these, who needs travel agents? Or wedding planners, for that matter.
Kirsten Dunst was a best friend par excellence this week, when she hosted a bachelorette party for her BFF since childhood (and frequent red carpet companion) Molly and four of their gal pals in Mexico's St. Regis Punta Mita Resort.
"Being a maid-of-honor...not too shabby!" she tweeted, along with photos of her stay.
We'll say. The three-day fiesta to say adios to singlehood read like a four-star brochure, with the gaggle of girls indulging in yoga on the beach, champagne dinners, a special BBQ on the terrace of their presidential suite, custom massages and being serenaded to live music from a Mexican quartet.
And, of course, ample time for some beach lounging—and seeing as it was a girls-only weekend, there was no sign of Kirsten's paramour (and subject of recent engagement rumors of his own) Garrett Hedlund. Viva la vacation!