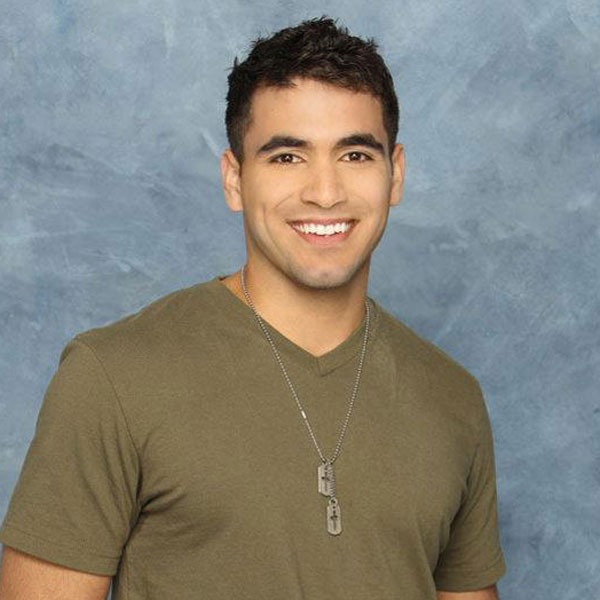 ABC
There is nothing The Bachelor loves more than a second-chance story. Could Roberto Martinez be next to get yet another shot at love?
Martinez, the ex-fiancé of the most recent Bachelorette Ali Fedotowsky, is reportedly set to be the star of the next season of The Bachelor. But according to our sources...
That's not happening! At least not yet.
Even though Life & Style is reporting that that Martinez has already signed the contract to appear in season 17 of The Bachelor, we're hearing from our insider that this rumor is not true.
However, the 29-year-old insurance agent is definitely still in the mix to be the next Bachelor, but it's way too early for any decision to be made. According to our source, nothing has been signed yet, but it will be finalized by the end of the summer. We also hear that ABC has been doing a casting search for unknowns, as well as waiting to see if any of the guys from this season of The Bachelorette stand out to them.
If Martinez were to appear as the new Bachelor, this will mark the first time the show has had a non-white star. In April, a suit was filed against ABC for racial discrimination by rejected Bachelor contestants Nathaniel Claybrooks and Christopher Johnson, who claimed they weren't given an equal opportunity to appear on the show because they were African-American.
Yesterday, counsel for ABC responded to the lawsuit, claiming "television casting decisions are protected by the First Amendment." Warner Horizon Television previously released a statement saying that the suit was without merit and that both shows have always been "vocal about seeking diverse candidates."
Martinez won the heart of girl-next-door Fedotowsky in the last season of The Bachelorette, but the engagement was called off back in November after 18 months of dating.
ABC tells us: "We don't comment on rumor and speculation."
Do you want to see Martinez get a second chance at love as the next Bachelor? Or would you rather an unknown take over next season?