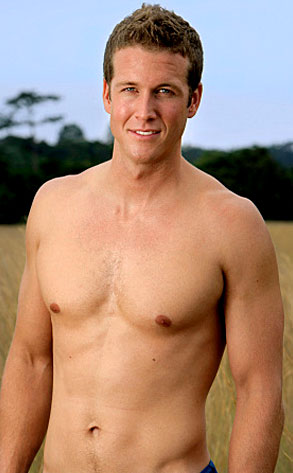 Monty Brinton/CBS
Average folks don't always look so fab in their dirty underwear.
But Survivor: Gabon's Marcus is an obvious exception to this season's nothing-but-the-clothes-off-your-backs wardrobe constraints. Even Charlie, his tribemate and an openly gay lawyer from NYC, can't stop drooling over the boxer-clad hetero Harvard grad.
Alas, poor Marcus caused quite a flap in the show's debut when his own tribe member managed a daring escape from the no-fly zone during a challenge...