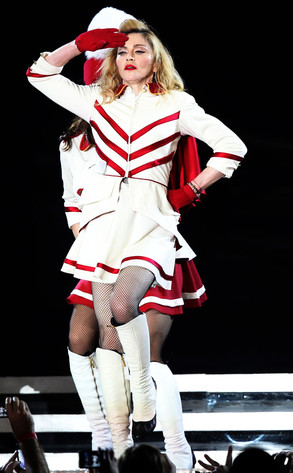 MARWAN NAAMANI/AFP/GettyImages
Madonna is getting into the groove of her controversial antics yet again.
The warhorse diva, who's done everything from pillage Catholic imagery to previewing her ta-tas and hoo-ha for all the world to gawk and squawk at, has dipped into her Pandora's box of publicity stunts for her latest headline-grabber.
This time, she'll pulled out a swastika.