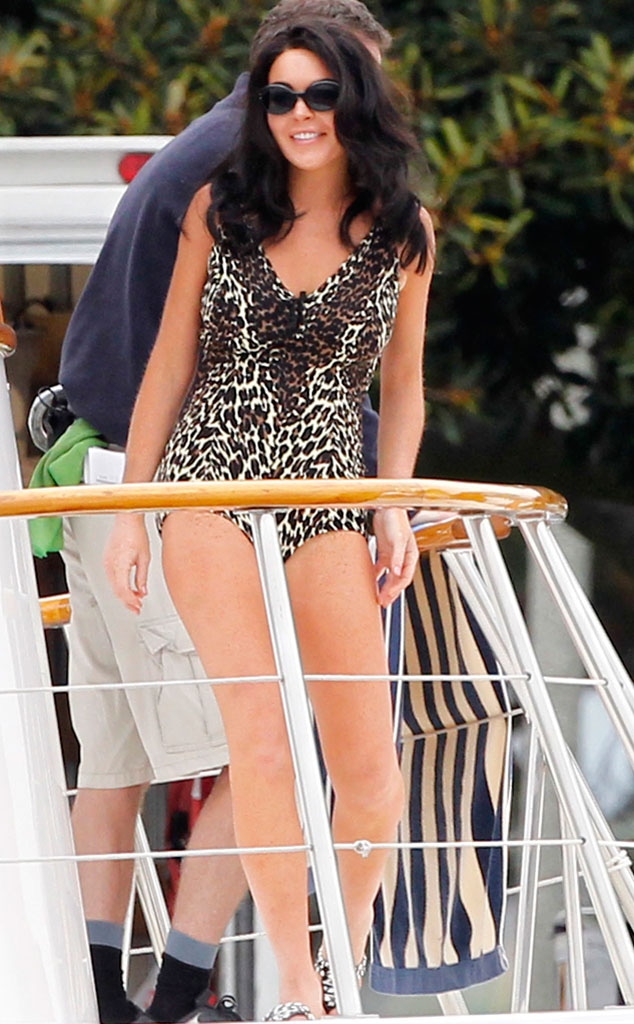 Splash News
Lindsay Lohan channeled her inner Elizabeth Taylor on the set of Liz & Dick Monday, and boy, did she look fierce!
The 26-year-old actress wore a sexy, one-piece leopard swimsuit and oversize shades as she took a break from shooting the upcoming Lifetime TV flick.
Last week the movie's executive producer, Larry Thompson, told E! News LiLo was "more than ready" to play such an iconic role…
"This is really happening. This isn't like making an appearance on Glee or spending a week on SNL," he added. "She is number one on the call sheet. She is the star."
Grant Bowler, who will portray Richard Burton, will share the screen with Lohan in the biopic. According to Thompson, it will be shot in just 20 days in mostly "hidden locations" throughout L.A.
We'll get to see Lohan's full transformation into Taylor—with the help of 66 costumes—when Liz & Dick premieres on Lifetime Nov. 3.
—Additional reporting by Ken Baker