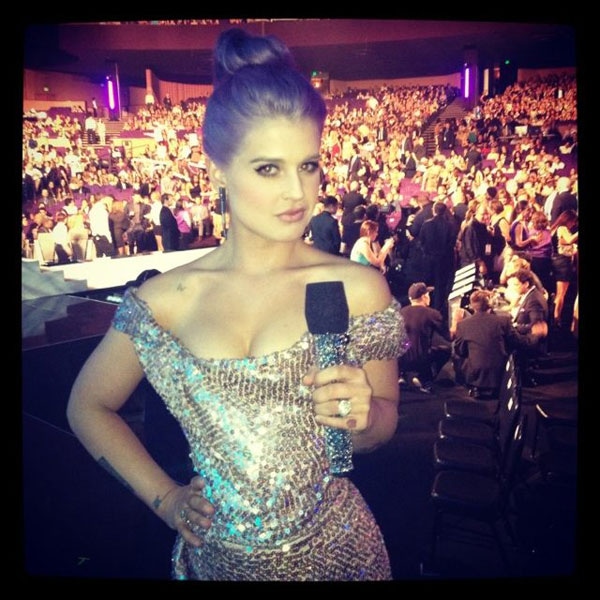 Lockerz.com, Twitter
Surrounded by beauty queens from across the country, Kelly Osbourne still managed to steal the show Sunday night at the Miss USA pageant.
The E! Fashion Police cohost looked radiant in a silver sequined ensemble, but all eyes were really on the massive sparkler on her left hand.
The Mirror was quick to wonder whether Osbourne was wearing an engagement ring from her rumored beau Matthew Mosshart, a vegan chef. But are these engagement reports the real deal?
Nope: All false! Osbourne's rep told E! News she is not engaged, and the Palladium Ring by Todd Reed she had on is most certainly not an engagement ring.
And although this fashionista isn't planning an imminent walk down the aisle, she told Anderson Cooper last month she had "baby fever" after the birth of her brother Jack Osbourne's daughter Pearl.
"I'd be the best mom ever," she said. "I would. I've got great training from my mom."