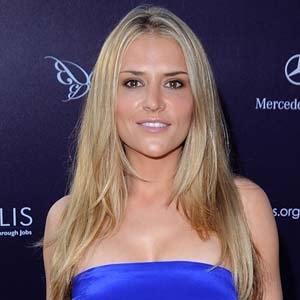 Jon Kopaloff/FilmMagic
Hold up!
Charlie Sheen's ex Brooke Mueller may be back in rehab, but according to her lawyer it's not because she relapsed with ex-hubby Charlie Sheen.
So, what put Brooke back in rehab?
After reports surfaced Brooke was back in treatment suffering a relapse and could face jail time, Brooke's lawyer Yale Galanter revealed to E! News that yes, she may be back in rehab, but she didn't relapse and is actually doing quite well.
He tells E!: "When Brooke did her final sentencing [May 22], she did it by phone because she was in rehab at the time. This was all discussed in open court." Adding, "this [rehab] was a pre-planned event." In fact, "she has been there for close to three weeks."
Brooke's lawyer further explained: "This process began when she entered in December and now this is part of her after-care program. Her overall treatment plan was always contemplated to be a year. She goes back every once in a while for what I call tune-ups or maintenance.
"Otherwise, she is doing fine....[she] has to pee in a cup three or four days a week. There have been no bad reports. The proof is not in the tabloids. It is in the science. And the science says she is doing well."
And as for the former Two and A Half Men actor's involvement and that supposed partying together?
Although Sheen already hinted at dispelling the report, Galanter further clarified: "It couldn't have occurred because she wasn't even there when they say she was...I am speaking out because Charlie and Brooke and everyone just couldn't stand the rumors anymore. Charlie has nothing to do with her being in rehab again."
In fact, things are reportedly looking up for Mueller and the father of her two sons according to Galanter: "Brooke and Charlie are doing really well. They are very close."