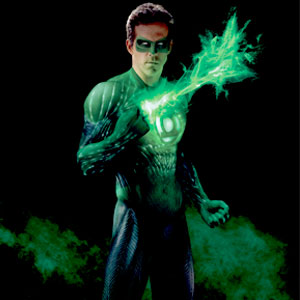 Warner Bros.
Guess who's coming out of the closet?
According to the New York Post, DC Comics' Green Lantern will be revealed as a homosexual in next week's issue, "Earth 2."
"He's very much the character he was. He's still the pinnacle of bravery and idealism. He's also gay," "Earth 2" writer James Robinson told the Post.
But what does that mean for Ryan Reynolds and the movie franchise?

Nothing! At least it shouldn't, and we'll explain why.
Reynolds' character in the superhero flick was Hal Jordan, the second Green Lantern in the comics, who is totally unrelated to the now-gay Green Lantern, otherwise known as the original G.L. superhero Alan Scott, who first appeared in 1940.
Sorry if you were already getting giddy about possibly seeing Reynolds cuddle up with a man for the next film, but a gay superhero is still something to cheer about, right?
"I hope he's a positive figure," Robinson added about the character being gay. "If there's some kind of kid out there who's reading the comic and who's worried about the person he is, maybe it will give him a positive sense of who he is. Or maybe a different kid will read it and decide I don't need to bully some kind of kid in school...We should be preaching love and tolerance."
"Earth 2" goes on sale Wednesday.