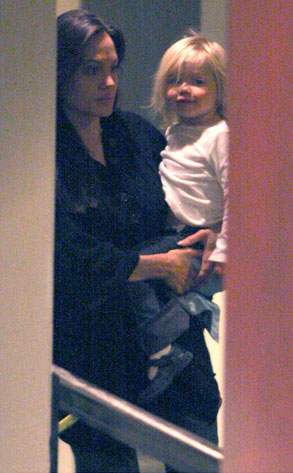 PacificCoastNews.com
The Big Apple just got a whole lot bigger.
Brad Pitt, Angelina Jolie and their Brady Bunch-size brood touched down in New York City Thursday morning, where Angie is set to walk the red carpet this weekend for the premiere of her upcoming drama, Changeling.
The clan's arrival marks the first time the actress has been in the U.S. since giving birth in July to the couple's twins in the south of France.
The Jolie-Pitt fam recently set up temporary residence at the Palais Parkschloss villa in Berlin while daddy works on Quentin Tarantino's war epic, Inglorious Bastards.
Lets hope Hollywood's first family doesn't stay away so long before their next visit stateside.