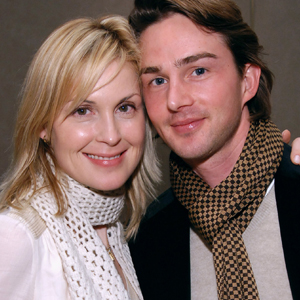 John Sciulli/Getty Images
After years of ongoing court proceedings, Gossip Girl star Kelly Rutherford and ex-husband Daniel Giersch have finally been given a trial date in hopes of resolving their nasty marital woes.
E! News has exclusively learned that the former couple has a four-to-five day trial for set for July 12, with a status conference scheduled for June 13, and that the trial involves a custody battle among other issues.
Rutherford and Giersch's very public divorce was finalized back in 2010 after Rutherford filed on the basis of irreconcilable differences. The couple has been in and out of court, fighting over custody of their two children, Helena Grace, 3, and Hermes Gustaf, 5, among other things.
After the two reached an agreement to share joint legal and physical custody of the children, Rutherford was granted a temporary restraining order against Giersch because of accusations that he threatened her nanny and jeopardized her ability to breastfeed.
Rutherford and Giersch were married for two years.