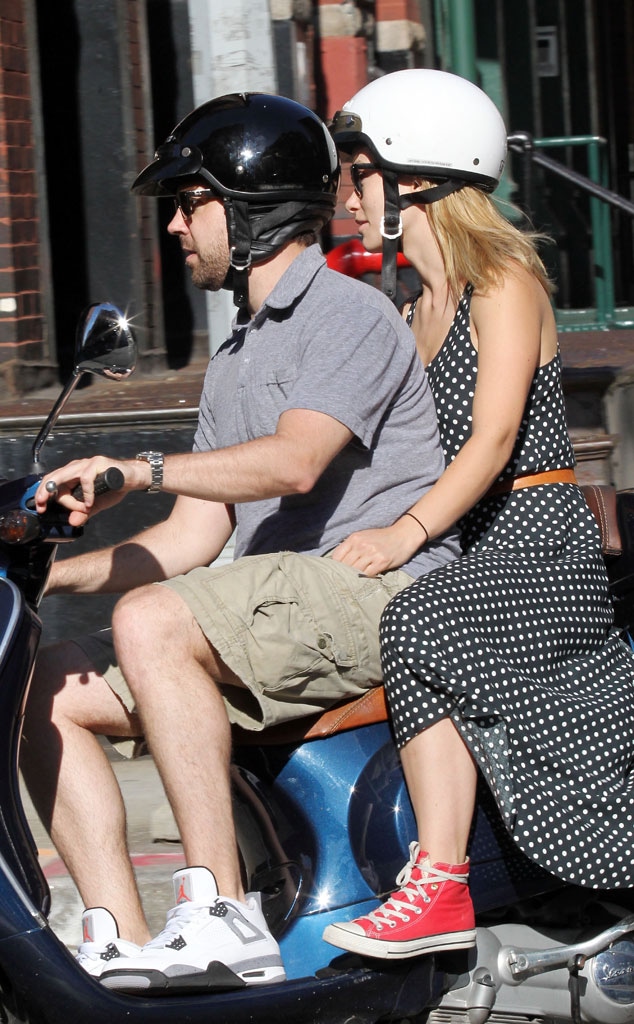 Ralph, PacificCoastNews.com
The mean streets just got a lot less mean. And a lot more romantic.
Olivia Wilde and Jason Sudeikis kicked their coupledom into another gear Thursday while taking a Vespa ride through the streets of New York City.
The suddenly inseparable pair of easy riders was spotted scooting their way around town all in the name of a good time. Perhaps they were just getting some Method training in? After all, the duo is rumored to be taking their offscreen romance onscreen, starring as a couple in the forthcoming Relanxious.
Rebels with a cause after all, then.