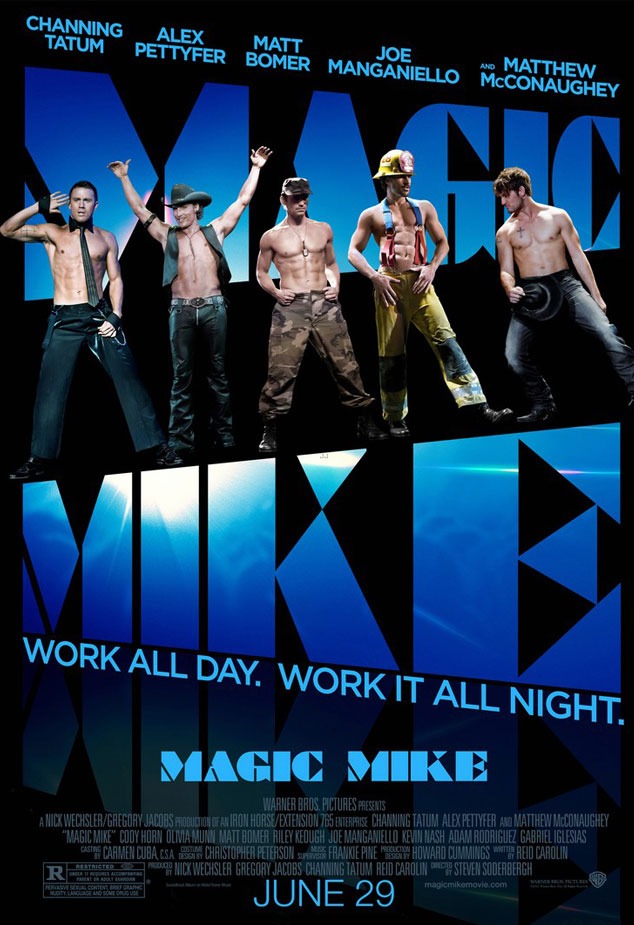 Warner Bros.
Now this is the sexy stuff we've been waiting for.
While the first trailer for Magic Mike left us with serious Matt Bomer withdrawals, the newly released poster for the stripper flick does not disappoint.
It's got all five abtastic stars—Channing Tatum, Matthew McConaughey, Joe Manganiello and Alex Pettyfer—all shirtless ready to do there stripper thang in the most mantastic way possible.
Check it out, and then get ready to swoon or hit the gym (we'll be doing both):  
We gotta say: Daaaaayum. We repeat: Damn.
These boys look good! We're glad the lovey-dovey junk is of the past and the fine people behind the Magic Mike marketing are finally giving us what we want—that'd be: Abs, abs and, oh yeah, some more abs.
Ok, fine. We'll take the pecs and shoulders and whatnot, too.
Now here's the tough question: Which guy is your favorite?!
On second thought, we pick them all as our favorite. And don't try to stop us.