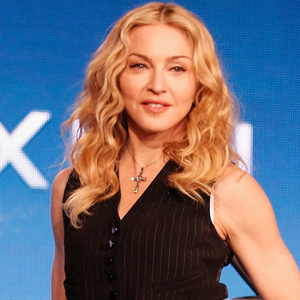 Christopher Polk/Getty Images
Look who's getting into the trial groove again.
E! News can confirm that a New York judge has reinstated the charges against Robert Linhart, the man accused of stalking Madonna, and his next court date has been scheduled for June 19.
Linhart—a retired firefighter who was popped outside the Material Mom's Manhattan pad in 2010 with a sign reading "I need you" affixed to his SUV—has been ordered to appear in court with his new attorney.
A rep for the New York District Attorney's Office tells E! News that Superior Court Justice Bonnie G. Wittner previously thought prosecutors had missed their 180-day deadline to try the case and dismissed the original charges.
But in a motion to renew, prosecutors subsequently argued that certain court appearances "stop the clock" on that countdown, such as psychological exams or motion schedules, and shouldn't count against them.
On Tuesday Wittner agreed to some of them and reinstated the indictment, crediting prosecutors with 163 days instead. The decision however means the D.A. must go to trial within the next two weeks or face dismissal again.
Linhart faces charges of criminal mischief, graffiti, and possession of a weapon thanks to an icepick and a pocket knife that police found on him when they took him into custody.
Meanwhile, Madonna's keeping her guard up on another front after Los Angeles police in February apprehended a 54-year-old man who escaped from a mental hospital where he's been holed up after serving a decade in prison for—you guessed it—stalking the pop queen.