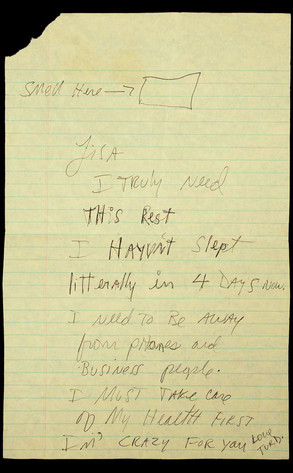 Julien's Auctions / Splash
Michael Jackson's insomnia apparently went back much further than his propofol days.
In fact, the late singer was struggling to sleep between 1993 and 1996. Julien's Auctions in Beverly Hills obtained a letter written by Jackson to his then-wife Lisa Marie Presley in which he details his dire need for rest.
Although this little piece of M.J. history was scheduled to be sold in the company's upcoming Music Icons auction, CEO Darren Julien told E! News the letter is no longer going to be up for auction per a request from Presley.