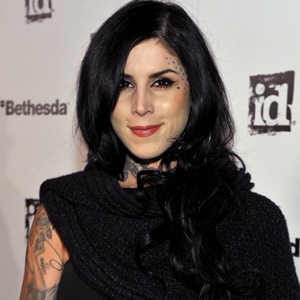 John Shearer/WireImage
The consequences of Kat Von D's house fire back in 2010, which took the life of her cat Valentine, are not over yet.
E! News confirms that an insurance company has filed a lawsuit against the LA Ink star at the Los Angeles Superior Court today for almost a milion bucks.
But why?
Although State Farm Insurance covered the $909,199 in damages when the tragedy occurred, they are now expecting Kat to pay them back in full because, they allege, the blaze was her fault. Yes, her fault.
According to court documents, the house fire was caused by multiple lit candles that were "left unattended, and subsequently started a fire within the premises."
Her reps were not immediately available for comment.
Von D tweeted of the event when it happened almost two years ago, saying, "My house burned down last night with my cat inside."
"In order to gain everything, you must lose everything…R.I.P. My little Valentine."