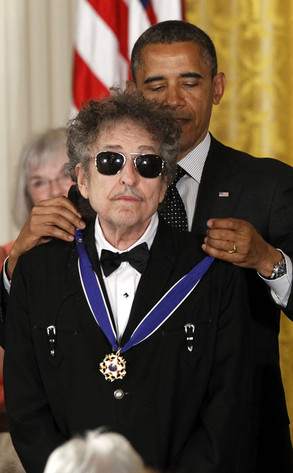 AP Photo/Charles Dharapak
Bob Dylan found himself knocking on the White House's door once again today.
Calling the revered singer-songwriter one of his individual heroes, President Barack Obama awarded Dylan the Presidential Medal of Freedom, one of 13 he bestowed on luminaries including Nobel Prize-winning author Toni Morrison, astronaut John Glenn and former Secretary of State Madeleine Albright.
Obama called the crowd in the East Room "a testament to how cool this group is. Everybody wanted to check 'em out."
Dylan, 71, knows the feeling.