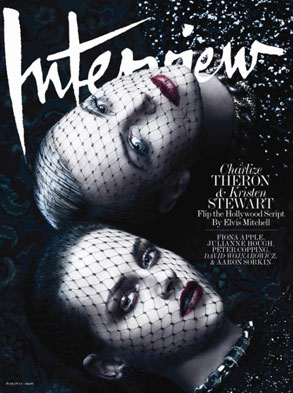 interviewmagazine.com
Now that Kristen Stewart week is officially over (tear), we're itching with anticipation for the June 1 release of Snow White and the Huntsman and we cannot wait to see Kris hit the big screen as the fairest of them all.
But even though we've almost had more Kristen Stewart than our Twi-loving hearts can handle, gal totally surprised us with her sit-down for Interview magazine (she's on the cover with her SWATH costar Charlize Theron), where she was completely open and honest talking about everything from her Snow White similarities to her life beyond Twilight.
So, what did K.Stew have to spill about the Hollywood biz, keeping her personal life private and that slightly bitchy 'tude she's oh-so-famous for?