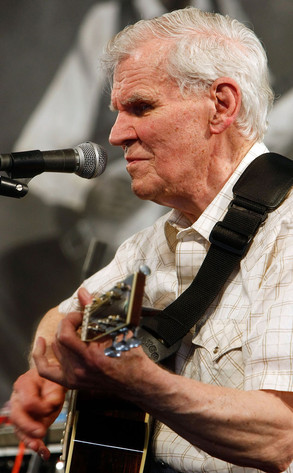 Jeffrey Ufberg/WireImage
With Doc Watson goes a piece of Americana.
The folk-music legend, blind since infancy and known for his mastery of the acoustic guitar, died today at Wake Forest Baptist Medical Center in Winston-Salem, N.C. He was 89.
Watson was hospitalized last week and underwent abdominal surgery after a fall at his home in Deep Gap, where he was born Arthel Lane Watson and given the nickname "Doc" during an appearance on a local radio show when he was in his teens.