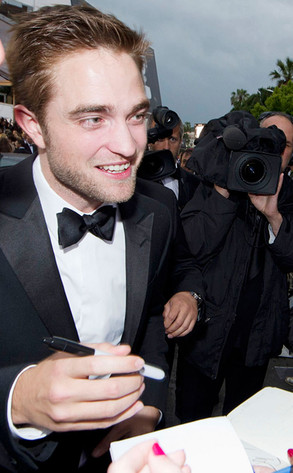 Hahn-Marechal-Nebinger/ABACA/startraksphoto.com
Kristen Stewart had her day in the Cannes spotlight on Wednesday (when she wowed for the premiere of her film, On the Road), but today is all about Robert Pattinson.
And while girlfriend K.Stew left an impression with her killer fashion choices, Rob has opted for talk of testicles to raise eyebrows. Yep, whereas he revealed Cosmopolis "gave him balls" earlier, he's now turned to talk about us actual, well, little Roberts.
That said, did K.Stew show up to support her boyfriend? And has Rob really been bashing Twilight while doing his promo rounds?